How to Grow Your Business

Our Marketing Success Stories
Simple Plans – Focused Business Growth – Success Stories
How KARMA jack Helped These Companies Grow Their Business
Here are some examples of KARMA jack internet marketing success stories. We are proudly based in the Detroit Metro Area and know as a Michigan Marketing company specializing in growth hacking for our clients.
We understand how to grow your business because we take the time to get to know your needs. The path to growing your company is as unique as you are!
We help small to medium-sized businesses in all industries get more customers & grow profits using a customized plan with advanced internet marketing techniques designed around the unique needs & identity of each of our clients.
Successful Social Media Manger
Advertise on Social Media
Get more customers with Google (SEO)
Advertise on Google
SEO optimize and management of Website
Design & build an awesome, affordable website
Improve your website
90 Day Business Plans
Grow your business consulting
Unique go to market plans and execution
Grow Your Business Like These Clients Using Custom Internet Marketing Plans
REAL MARKETING SUCCESS CONTRACTOR COMPANY MARKETING
3 x MORE REVENUE than Last Year
4 x MORE LEADS than last year
Decreased marketing spend
Decreased staffing costs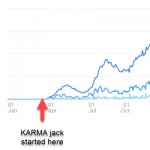 REAL MARKETING SUCCESS SELL PRODUCTS ONLINE
5 x MORE REVENUE than Year Over Year monthly sales
2 x MORE LOYAL CUSTOMERS than Year Over Year monthly sales
30% online cost reduction
Found on Google and Amazon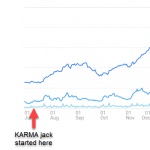 REAL MARKETING SUCCESS CONSTRUCTION COMPANY MARKETING
20 x MORE LEADS from online Year Over Year
Found on Google
40% SAVED MONEY on marketing costs
More loyal customers from Social Media Management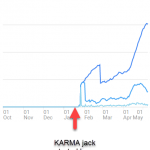 REAL MARKETING SUCCESS PHOTOGRAPHER MARKETING
12 x MORE LEADS from Google Ads
50% more social engagement on Facebook and Instagram
More leads from Social Media advertising
Found on Google
SAVED MONEY on marketing advertising (1800%)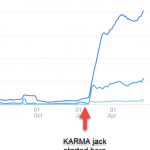 KARMA jack™ internet marketing strategies help companies grow their business, cut wasteful advertising spending, and eliminate bad marketing. 
Karma Jack has done amazing work for me and my business. Karma Jack has been a game changer for my business growth, development and marketing. Innovative, fierce and results driven!

Shain Park Realtors

When you get one shot to make a first impression, you go with the best. We love working with Joel and Karma Jack!

Detroit Bold Coffee Co.
Schedule an Appointment Today